Alexa: What's the weather like today?
Showers or thunderstorms are possible.
Alexa, a virtual assistant from Amazon, is a good example of just how vital Artificial Intelligence in our everyday lives has become. AI usage has reached a record high. 71% of people prefer to type than use voice search, while 62% are willing and able to use AI for them to have a better shopping experience. What's holding you back from embracing AI when your customers are ready?
This AI for Marketing crash course will show you how to use AI to grow and develop your business.
What is AI in marketing?
Artificial Intelligence is a powerful tool that can help organizations improve their marketing efforts. AI can automate everyday marketing tasks such as scheduling and sending emails or predicting campaign results. The technology goes further, personalizing the experience for both consumers and marketers.
AI is essential to make smart decisions and forecast demand.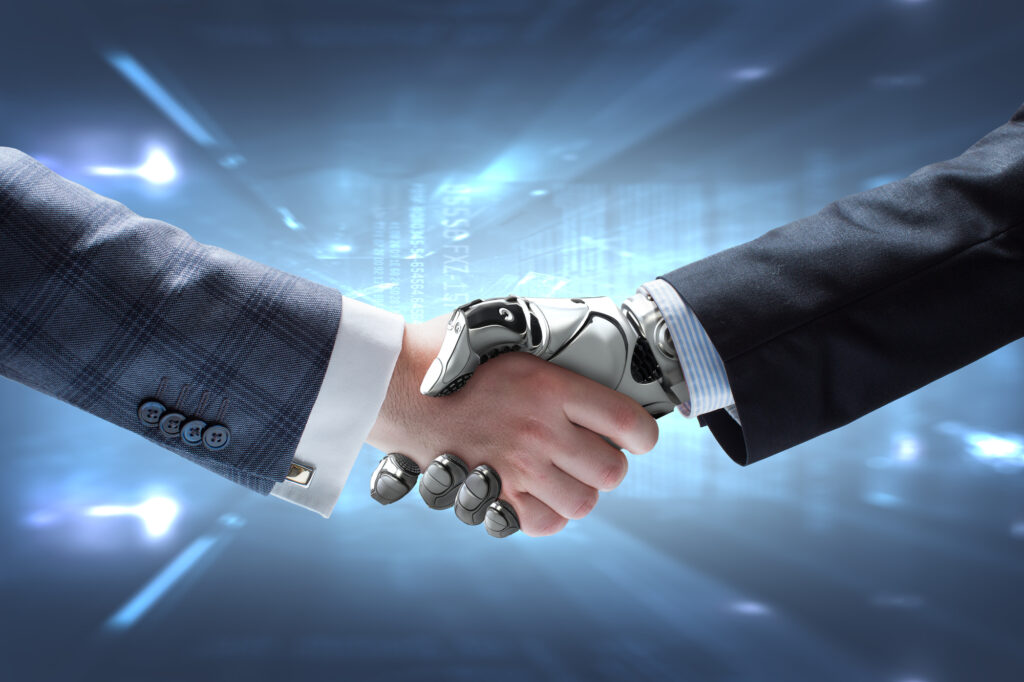 Why should you use Artificial Intelligence in your marketing?
Build stronger customer relationships
Chatbots, for example, provide customers with 24/7 support and are always on hand to assist them. Customer service agents can save time by focusing on complex questions and other important tasks instead of responding to the same queries.
Faster data-driven decision making
These tools allow you to sort through mountains of information in a much shorter time. AI-powered systems are built on these marketing tools to generate useful insights and reach customers at the best time.
Boost your campaign ROI
AI decision-making makes it easier to create content that is relevant to your audience and converts them into customers. Run campaigns using historical data to determine the types of content that your audience is most engaged with. This will add value to your customer's journey. This will increase your ROI and affect your bottom line.
Customize content by using customer data
It's hard to create something for your customers if you don't understand their preferences.
Data on your customers, such as their demographics, purchasing history, and location, can help you identify those who are interested in your product or service. Artificial Intelligence is the best way to decode and get this data.
Automate repetitive tasks
Repeated tasks are time-consuming and drain your energy. You may feel demotivated and tired if you do the same thing repeatedly. We can automate mundane tasks such as emails, surveys, reporting, and answering common questions. AI can save you time and money, which can be used to solve complex problems or innovate.
AI automation software tool makes the life of marketers easier. It does not require any coding and can be connected to existing tools.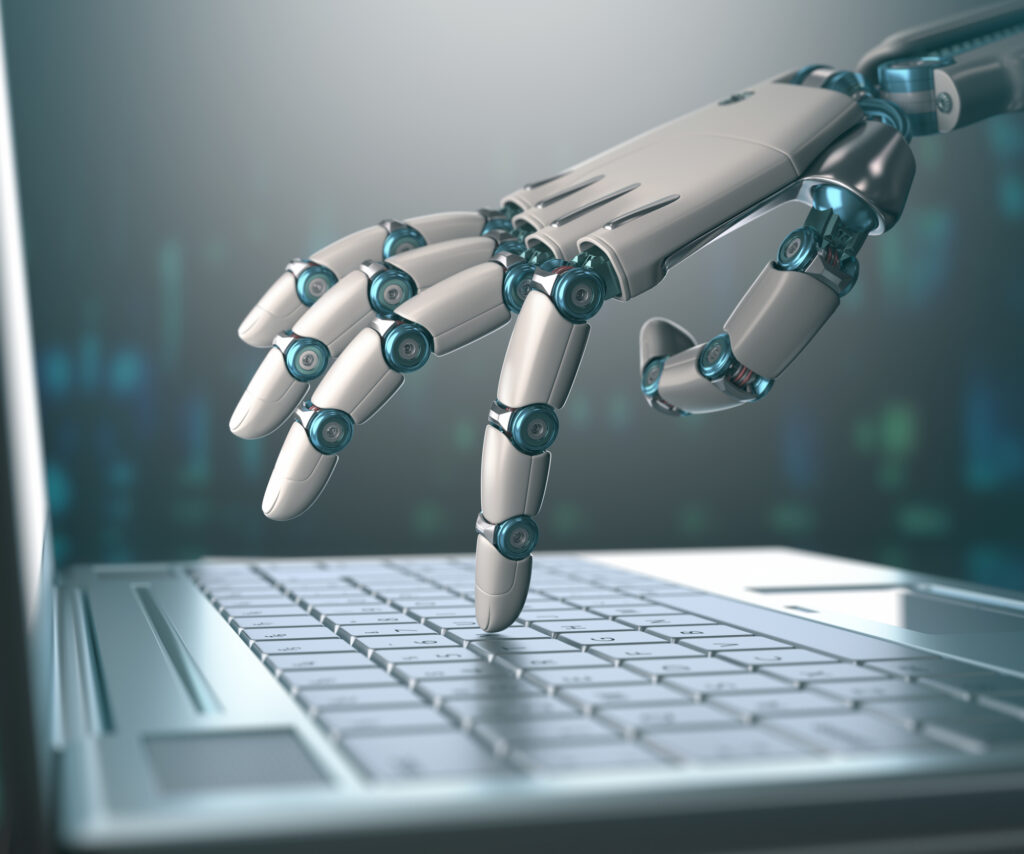 6 AI Marketing Use Cases
You or your team may be able to automate and improve online marketing efforts. Here are some examples of AI's use in marketing.
1. The creation and moderating of content
Moderation of content on all social media platforms can be a tedious and error-prone task. Automating this process is the most effective way to do it right. AI-powered platforms are the perfect solution to make moderation simple.
Content-moderating AI, for example, quickly scans all relevant data from the social media channels that you wish to scan. It tags, filters, and prioritizes according to your preferences. This frees up time for your team to work on other important tasks. You can create and moderate content that is free of bias and errors.
2. Analysis of advertising targeting
What is your target audience? What are the personas of your customers? What are the locations, dates, and times that your customers can see your ads?
AI platforms can help you create ads that are targeted and get people to respond at the right moment. You can also analyze your ads before going live.
For example, ad performance even before you test them. You can burn a hole in your wallet by testing ads without evaluating the results. Irrelevant ads can make customers lose faith in your company.
What can AI do for you?
Test your content before you publish it.
Improve your AI model by training it with historical data.
Improve conversion rates by using data-driven metrics.
Reduce costs by selecting relevant ads that convert.
Facebook is a good example. Facebook relies heavily on targeted ads to increase its market capitalization and beat the competition. Deep Learning is also a key factor in this since Facebook uses Deep Neural Networks for determining which ads are shown to whom intelligently.
3. Listening to social media and brand awareness
Social listening is the process of tracking online mentions about your brand, and then repurposing these to increase brand recognition. Manually scanning across platforms and mentions is time-consuming and inconvenient.
AI platforms allow you to consolidate your social listening in one place. The noise can be cut down and you can choose what social engagements are most important.
Why Use an AI Solution for Social Listening?
Understanding the tone and intention.
Learn how to optimize your social media messaging by analyzing the latest trends.
Find potential customers with whom to begin a conversation.
Find influencers with whom to work.
Engage your audience.
Respond to complaints or any other issues raised on social media.
Monitor your social performance, and make adjustments as necessary.
4. Churn predictive analysis
AI can be used to predict customer churn. By analyzing the results of your Net Promoter Score survey, customer sentiment, and previous communications.
You probably have a lot of information from your previous interactions with customers. Some of these customers are still with your company; others aren't. You can identify the common traits of customers who have stopped using your service by analyzing previous conversations and communications.
You can use this to nurture relationships with users before it is too late.
5. Data Analysis
AI analytics uses Machine Learning to analyze data in real time, uncover patterns and establish data relationships. AI tools can help you determine what's working and not for your business, and how customers interact with your company.
Decision-making is facilitated by data-driven insights. Based on the data you have, it is easy to decide how your marketing campaigns should be adjusted.
6. Image Recognition
Artificial Intelligence is not complete without image recognition. Deep Learning is used to detect patterns within images and videos. You can learn more about customers by identifying places, objects, and actions. Auto-tag and labeling items are also possible.
It allows marketers to segment their customers and create targeted campaigns.
Veneka is one of our users who uses image recognition. Veneka uses Airtable to track inventory, but now, thanks to Airtable dashboards, they no longer need to manually tag and classify images as they arrive. It also allows their online shops to be updated instantly.
Facebook's deepFace is an example of image recognition. not only analyzes images for tags and descriptions and trains AI models to enable precise recognition with minimum errors. 7
AI is a complicated technology. However, it does not have to be difficult to implement.
Some companies hesitate to adopt AI because they lack the necessary IT infrastructure or talented developers. Many small businesses can't afford to build a sophisticated AI platform. Many small businesses don't have a budget to invest in AI and therefore choose to ignore the issue. There is a solution to this. AI tools that don't require any coding are great solutions for businesses. Your AI model can be created and trained using your data, without requiring any coding knowledge. Use a template as a starting point. You don't need to have an engineering team or elaborate infrastructure to automate workflows.