Kobe Digital Announced as 2021 Best of Creative & Design, Development, Marketing & Advertising, and Video Production Award Winner by UpCity!
This year marks the inaugural UpCity "Best of" awards honoring the top providers around the world in specific service categories based on their Recommendability Rating. The UpCity Recommendability Rating was developed to determine a B2B service provider's credibility and trustworthiness, giving UpCity the confidence to recommend them to those businesses seeking services. 
We are thrilled to announce that Kobe Digital has been recognized as a Best of Creative & Design, Development, Marketing & Advertising, and Video Production award winner by UpCity!
UpCity is a resource that helps connect businesses to service providers they can trust. With more than 70,000 listed providers—from marketing agencies to accounting firms to HR consultants to IT specialists and many more—nearly 2 million businesses (and counting) have visited UpCity to research and identify the best partner for their needs.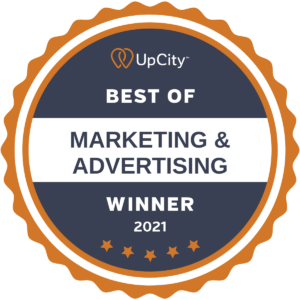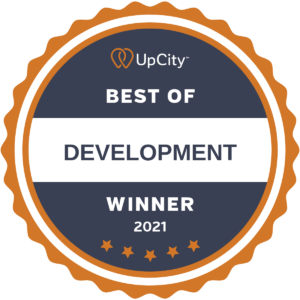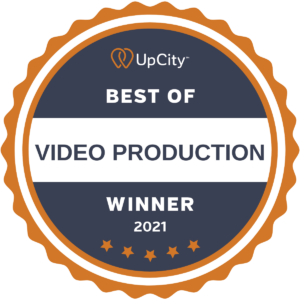 Dan Olson, CEO at UpCity, had this to say about Kobe Digital:
"Without question, if you're looking for a digital marketing provider that can handle anything you throw its way, Kobe Digital is the choice. This is a team that is committed to driving meaningful results, but they also never lose sight of creating a wonderful customer experience. Congratulations!"
—Dan Olson, CEO, UpCity
This honor has been driven in large part by our 5-star review rating on UpCity. Here are some of our favorite pieces of feedback we've received from our incredible customers:
"Extremely thorough with a creative approach to design and a pragmatic, organized approach to development and launch. Very impressive. We received several quotes after sending our RFP out, and they stood out from the pack. Pricing was comparable to other agencies that participated in the RFP, I was very pleased with our choice to work with them. They offered exceptional value and are now an integral part of our ongoing operations as we continue to scale our business."
"We hired Kobe Digital to build our new website. Gene, Summer, and their team exceeded all of our expectations. Not only did they deliver everything we asked for in a timely manner, but they also were extremely flexible and accommodating when it came to the feedback and input of myself and the rest of my staff. The impact of our new website was felt immediately. We started noticing more inbound inquiries within the first several weeks of launching the new design."
Thank you to UpCity for these amazing awards, and thank you to our clients for trusting us with your brands. We look forward to our continued partnership.